1997年5月6日、Rock and Roll Hall of Fame 授賞式において、TP が Buffalo Springfield を紹介。その際のスピーチはとても詩的で美しいものでした。
日本語にすると伝わらないと思いますので、そのまま掲載します。その雰囲気を感じ取っていただければ幸いです。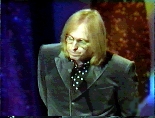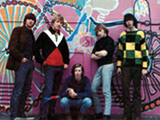 Buffalo Springfield was born in 1966.

They were blonde and brunette. They were fringe and paisley. They were the city and they were the canyons. They were the Sunset Strip and the Whisky A-Go-Go. 

They were three great voices and they were poets. They were electric and they were an absolutely new acoustic. They were ominous and they were a country morning. They were Cuban heels and moccasins. And they were Gretsch guitars and Fender amps. They were duelling guitar solos – one fluid and bluesy, the other fuzzy and angry. They were beautiful harmonies. They were a psychedelic orchestra. 

They sang of children's claims to fame, broken arrows and for what it was worth. They were immeasurably influential and they begot many more groups that would make more silver and gold music throughout the decades to follow. 

They were most of all, Stephen Stills, Richie Furay, Neil Young, Dewey Martin and Bruce Palmer.
Ladies and Gentlemen, the Buffalo Springfield.